Does your brand create customer joy?


Your customers expect more:
Intentional, Authentic and Human-Centered Customer Experiences.


Consumers not only yearn for a more human, empathetic, and understanding approach to how brands interact with them, but they will handsomely reward those who can deliver on such expectations, with their loyalty, spend, and
social advocacy.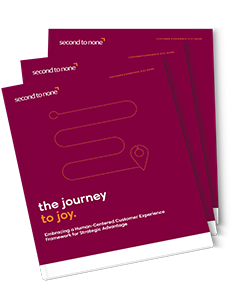 Companies who outperform their competitors tend to show four core qualities:

1. These brands exhibit an authentic level of empathy with their customers in every interaction.

2. They make it easy for customers to sense real value from their interactions.

3. These companies focus their services, communications, and experiences as meaningful to customers' wants and needs.

4. They orchestrate all of the above across each touchpoint in a highly consistent manner.